Pewter Transmutation
– production performance on the (re-)creation of value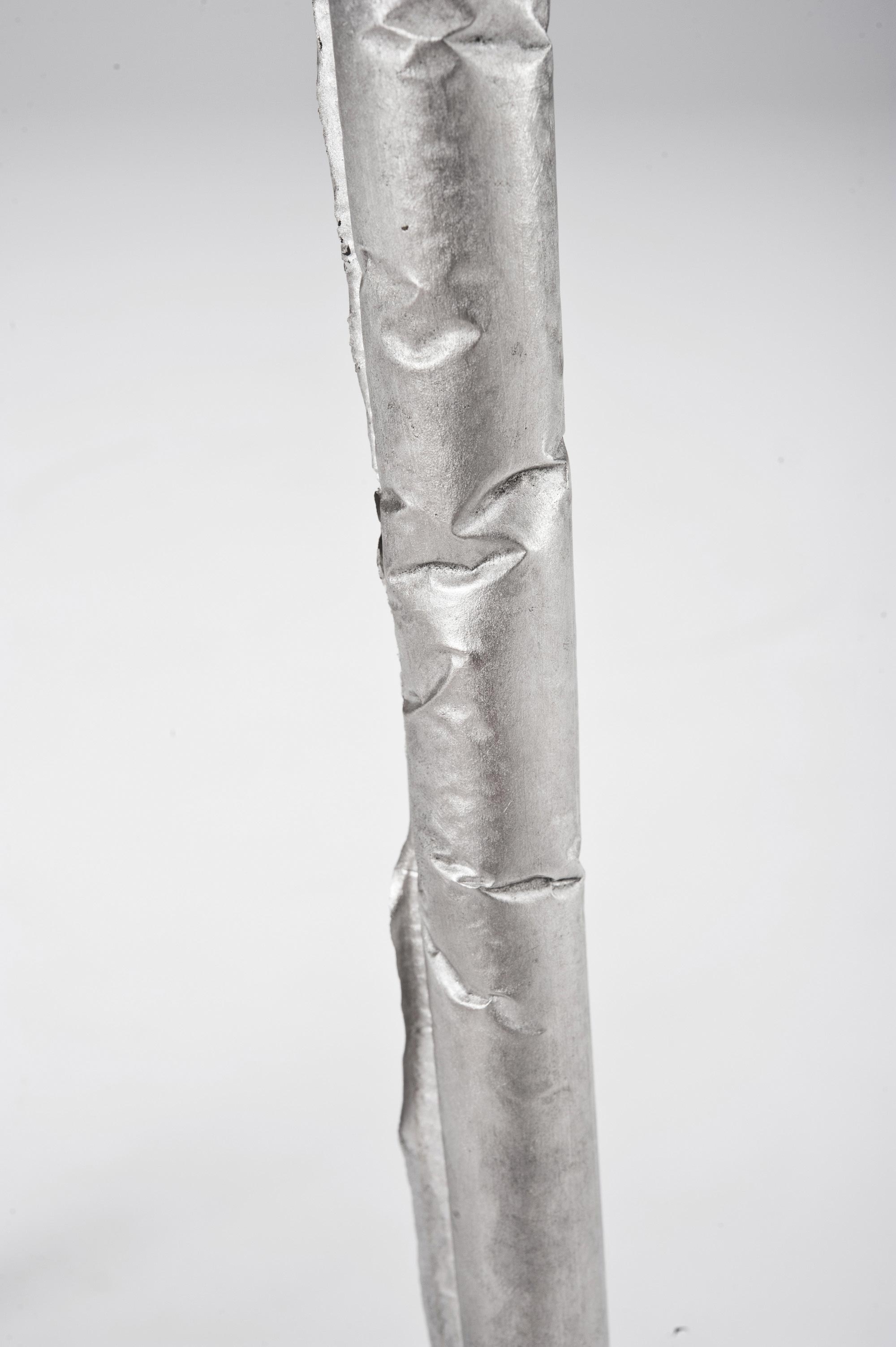 Pewter Transmutation focuses on the means of performative and experimental handcraft as a storytelling medium – particularly about a story of process and progress.

The protagonists:

1. The two antiquarians
2. Me as initiator and designer
3. The guests (clients of the antiquarians)


The technique:
The production process is based on a self-invented technique of casting liquid pewter into a mould made out of backing-paper held by a simple wooden frame.Once the metal is moulded, the solidified pewter still reveals its process of creation and captures the state of liquefaction.

This process of melting and moulding antique objects is a symbolical act of liquifying the past and transmutating it by giving new meaning. The inspiration for the process arrived from an old German tradition of casting pewter in water on New Years Eve as a ritual to forecast the future.

The performance
In the end of the collaboration we planed an evening where the two antiquarians invited friends and clients for a public making performance.

The collaboration
The project emerges from a collaboration with two antiquarians having problems to sell their old pewter objects. The antiquarians provided the raw material and I gave them in return the resulting objects for sale.

In this way they acted like an alternative commissioning gallery.



Featured on: www.fastcodesign.com

↓ Article by Jordan Kushins for fastcodesign.com:


"A stool is a stool is a stool, until a bit of its backstory is revealed. Then, what was impersonal and inanimate somehow becomes something else entirely. Narratives can illuminate even the most mundane objects in a new way, and Raphael Volkmer explored this concept with Pewter Transmutation, a multi-layered approach to handcrafted furniture. "Most mass-produced and consumed products hide their creation processes," Volkmer tells Co.Design. "I focused on a project with a bigger story to tell."


Volkmer grew up immersed in his family's design business in the countryside outside Munich, experimenting with glass, mirrors, metals, and ceramics, and decided to further his knowledge in the field at the Free University of Bolzano in South Tirol, Italy. During his studies in product design and visual communication he came up with the idea to upcycle, with a twist.


"The inspiration came from an old German tradition of casting pewter in water on New Year's Eve as a ritual to forecast the future," Volkmer tells Co.Design. It wasn't enough, however, to simply source the material from any old place and get started. Volkmer collaborated with a local antique retailer who had a surplus of pewter goods, and the pair came up with a unique, and pretty ingenious, barter system. "They would provide me the raw material, and in return I gave them the resulting objects to sell," he explains. "So they acted like a commissioning gallery."


The next essential element for Volkmer was sharing the logistics of the stool's small-scale manufacturing. He planned a "performance" of its production on-site at the boutique, "to attract clients and interested people for promotion, as well as to give them insight into experimental handcrafting," he says. The viewer then becomes, by association, part of the permutation. "It gives new value to an object–in a physical and an intellectual way.""


↓ Tools and stool


↓ The antiquarians



↓ The raw material: pewter objects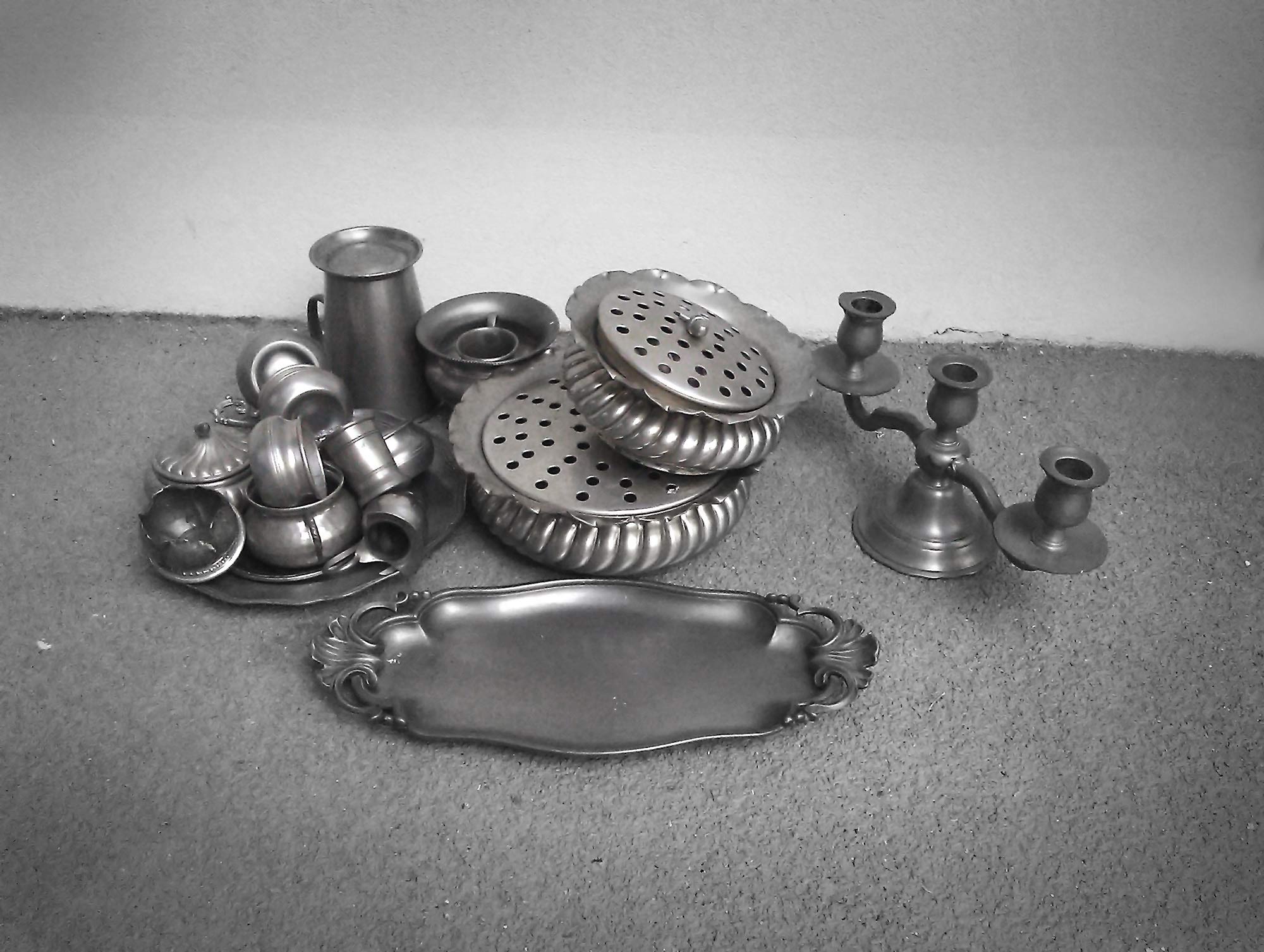 ↓ The resulting object